Did you know, that most people have started investing in wellness activities post-pandemic compared to the past years? The reason could be anything, from fear to uncertainty in life, but nowadays, people talk about self-care.
If you are looking for some self-care ideas for women of today, here is an exhaustive list of 20 such bright ideas that will help you take complete charge of your life.
You can refer to this blog as a complete recipe for enhancing your overall mental well-being in your day-to-day life. So let's get started.
Why the need for self-care ideas for women?
When a person is emotionally, mentally and physically in equilibrium, it becomes easy to focus on all the aspects of life; you become super-productive. But what happens when any one of these loses balance? Building the road towards betterment is taxing, and maintaining the balance is the biggest challenge for every woman out there. It is primarily due to the challenging environment, unsupportive friends and family, loads of responsibilities, children, work-life balance, an underlying physical illness, or a toxic element in life.
Reasons could be different for different women, but I believe when you put your whole energy into making things work and keeping everything intact, you must look after yourselves as well. You cannot pour from an empty cup, can you? Then how do you refill this cup? How long will you wait for someone to come and make you feel special? Motivate you to indulge in some self-care activities. Loving yourself is not selfish, it is self-preserving.
To stay put, be resilient towards the future and be ready to make the lemonade out of the lemons life throws your way, you need to teach a few healthy habits in your life. All you need is a little self-discipline, self-control, and self-awareness to get started.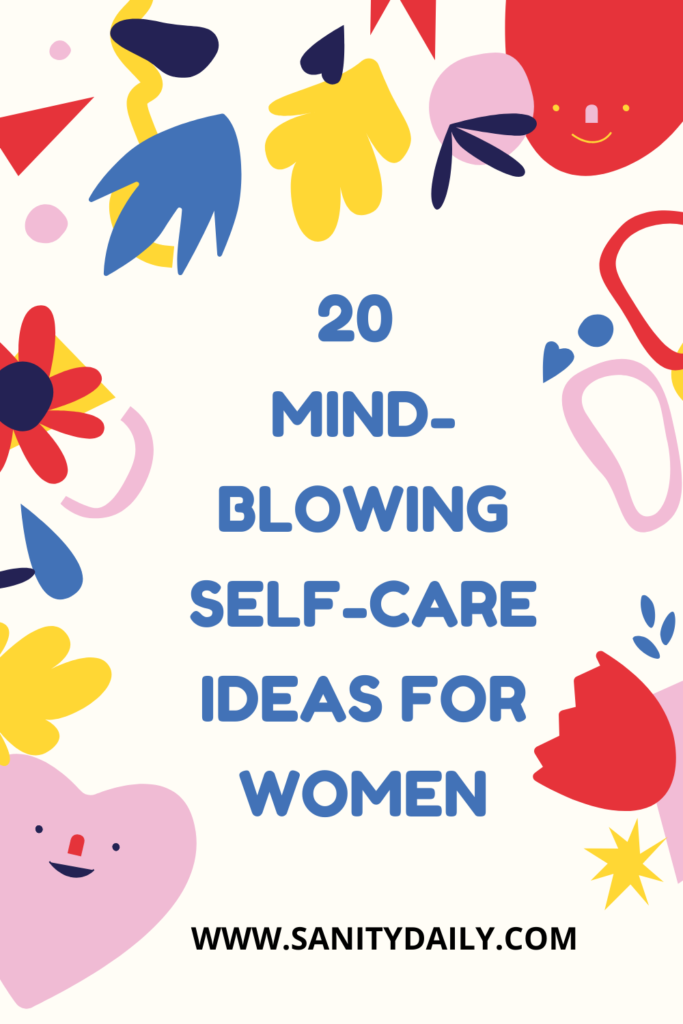 20 easy self-care ideas for women
Now, that you know what ingredients you need to kickstart to stir this easy recipe of self-care ideas for women, let me share at least 20 very much doable activities with examples and benefits.
1.) Health is Wealth
2.) Sleep is precious
3.) Music is therapeutic
4.) Art is cathartic
5.) Detoxification
6.) Creative outlet
7.) Occasional mental health checks
8.) A date with self
9.) Taking a mental health day off
10.) Self-talk
11.) Self-affirmations
12.) Book reading
13.) Gardening
14.) Decluttering
15.) Regular check-ups
16.) Paying attention to the inner voice
17.) Exercise/Yoga/Meditation
18.) Learning a new skill
19.) Upgrading an old skill
20.) Journalling
1.) Health is wealth — Your physical health directly relates to your mental health, and that's why women after a certain age need fitness regimes and an energy-boosting and rich protein diet like Women's Protein Powder. When it is specially designed for women, it helps you fill your intake of essential multivitamins, minerals, and essential herbs and helps with improved hormonal balance, leading to a better metabolism, better skin & hair
2.) Sleep is precious — With the increasing social media consumption, and OTT binge-watching, sleep routines have lost their importance. The deteriorating quality of sleep not only makes you feel lethargic throughout the day but also has a profound impact on your physical and mental health in the long term.
3.) Music is therapeutic — Did you know Music has a calming effect on the brain if you know the right chords to pick? Music acts as a medium for processing emotions and calming down your senses. It can also help you to regulate anxiousness.
4.) Art is catharsis — You know what works for me the best? It's poem writing; whenever I feel stressed or overwhelmed, I sit with my notepad and note down the very first thought in the form of free-verse poems and most of the time, those poems are the most loved ones out of my poetry collection because they resonate with many.
5.) Detoxification — Have you ever tried detoxing water? Detox food? It is recommended that you indulge in detox diets to eliminate toxins from your body and enhance your health from time to time. Post detox, intake of women's protein powder can help you gain strength and ensure that your immunity stays strong.
6.) Creative Outlet — Having a creative outlet not only keeps your child-like spark alive within you but also helps you to follow your passion. I have seen many professionals turning their hobby into their side business. It gives a different kind of boost to your self-confidence.
7.) Occasional mental-health check-ups –One of the self-care ideas for women I can vouch for is, occasional mental-health check-ups help you to understand your emotions and feelings. We often put ourselves in auto-pilot mode and forget that our mental health is as important as our physical health.
8.) A date with self — When was the last time you went to a cafeteria alone and had a cup of piping hot coffee? or relished a chocolate pastry that was too guilt-free? Go on a date with yourself; your inner soul will thank you.
9.) Taking a mental health day off — Don't be astonished; you are allowed to. You always know when you don't feel right about anything, when you start your day with your lowest mood and don't have a drop of energy to move your body but still, you drag yourself to work and show up. Don't make this a habit; taking a day off to take rest and show yourself some kindness is one of the fantastic self-care ideas for women.
10.) Self-talk — We have this habit of talking to ourselves; even if we do not realise this, we do it unknowingly. Most of the time, these conversations are in negative mode, criticism, and blaming for the things you could have couldn't do. If you care about yourself, change the way you talk to yourself.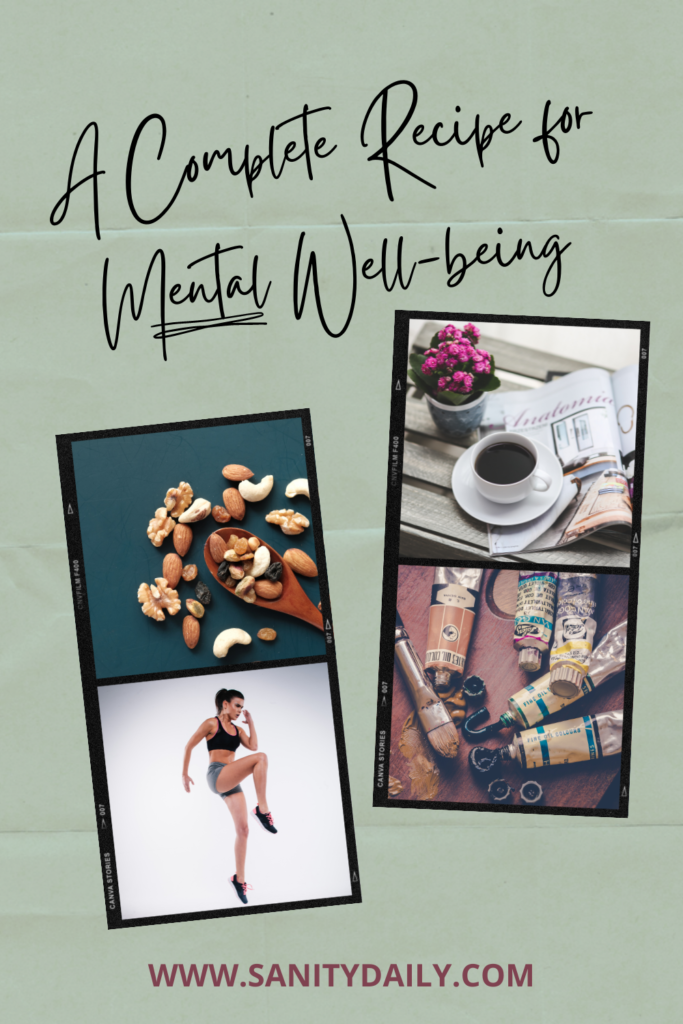 11.) Self-affirmations — Self-Affirmations are very powerful. Affirmations can spread positivity, change our way of looking at life, and teach us gratitude. They remind us of the beauty of positive living. Claims can sometimes be beneficial for boosting your self-esteem.
12.) Book reading — Reading takes you to a different world. If you haven't tried reading a book yet, try now. Pick up any genre of fiction, non-fiction or self-help books out of your interest and make a habit of reading at least two pages before going to sleep. It will surely take you away from your regular worries.
13.) Gardening — Gardening is my newfound love. Spending time in my little garden helps me stay connected with nature and promotes a sense of calmness in me when I am around my plants.
14.) Decluttering — It might appear to be one of the weirdest self-care ideas for women, after all, who wants to work when they want a day off. But research shows that cleansing and decluttering have a very liberating effect on your brain. The more you accumulate in your house, the heavier you feel, and once you start discarding things that don't spark joy in your life anymore, you feel lighter. You can read about the very famous Komari practice by Marie Kondo here.
15.) Regular check-ups— After a confident age, a woman needs to take care of her body even more seriously. When we are young, we tend to ignore so many things related to our health, but with age and accumulated stress, we lose a lot of strength and natural vitamins, calcium, and iron inside our bodies.
16.) Paying attention to the inner voice — There is always a voice we ignore, we suppress. To please others, to be available for others. You need to pay attention to yourself and learn to say no by defining healthy boundaries.
17.) Exercise/Yoga/Meditation — Pick up anyone out of these self-care ideas for women, and it will have a life-changing impact on you. We often exercise and do yoga only to lose weight, but we must be fit and active at first, and that's the first step to knowing ourselves.
18.) Learning a new skill — You are never too old to try a new thing. I am a constant learner. I am always hungry for knowledge and learning new ways to see and do things. There is a thrill in being an open learner; try to learn something new every day.
19.) Upgrading an old skill –If you don't want to learn a new thing, upgrade yourself in your area. It will help you to stay updated on your topic of interest, and you will feel more confident when you have to share your views in front of others.
20.) Journalling — Journaling has proven mental health benefits. If you are looking for self-care ideas for women, you must give them a try. You can note down a few things you are grateful for, or you can note down your goals, ideas, thoughts, or anything. The idea is to sit with yourself daily for at least 10 minutes.
I hope these self-care ideas for women will motivate you to take complete charge of your health and live your life to your full potential.
Love and light,
Priyanka