A few months back, I wrote a piece on FOMO – Fear Of Missing Out, quite a hot topic to discuss in today's digital era. Where I see so many mindFULL people struggling to be in the moment and enjoy the little things of life, I decided to embrace the nothingness and the Joy Of Missing Out-JOMO.

We want to be everywhere, do everything, compare our lives with others even without knowing the exact math and science of the other's life. We fear being missed and miss being in the events and occasions, but sometimes it is just ok to let go of all the fears and embrace the moments.
The past few months have been very taxing, emotionally draining and exhausting for me. Yes, even I have my days. I have bad and worst days too. I went through my final legal separation process and then I began my quest for my second innings.
Being a determined and focused person, I have learned to compartmentalize my pain areas in life. I might be grieving but I am also healing, it is a process. Every event, every incident, every recovery has its own process and I have allowed myself to go through it.
So, yes I minimised my work, i.e sponsored posts, blog hop participation, poetry writing, Youtube videos and even Podcasting. I focused on WHAT NEXT and in that process, I went to Sri Lanka to meet my parents.
Now, Sri Lanka is truly a god's own country, it has got some vibes, peace vibes? I don't know what to call it, but I was at peace amid nature's beauty, greenery, coconut trees, fresh air and Buddha statues at every corner, plus being with family added to the bliss.
I didn't fear missing out on this, and I was embracing the joy of missing out. I did not activate the international roaming service on my cell phone, I was just using WhatsApp for important communications and I was working only through emails. It worked, for one whole month I hardly used my cell phone, hardly spoke to people and yes I was at much peace.
So what is this Joy of missing out? What all I missed?
I missed wishing birthdays to my friends, even my best friend
I missed conducting a few sessions, filtered out the most relevant and needed one
I missed writing for #NaNoWriMo2021 which I had signed up happily thinking to complete the book I started 6 months back. Maybe it needs a little more time.
I missed writing blogs on Sanity Daily, Virtual Siyahi
I missed keyword researching, understanding what my readers want to read
I missed being accessible to everyone who doesn't spark any joy in my life
I missed creating digital content for which no one is waiting
But I did not miss being in the moment, I completely enjoyed my time with my family, structured my day and prioritised my work. I accepted only emergency calls, sessions and paid assignments.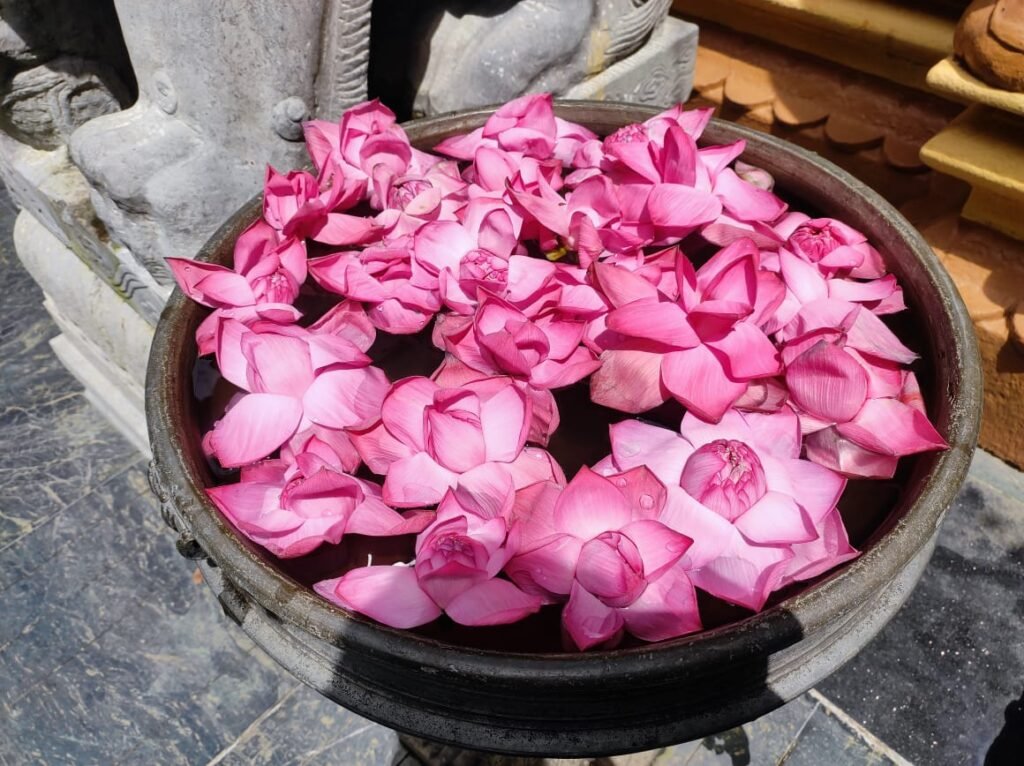 Why you should embrace the joy of missing out?
I embraced the joy of missing out because it helped me to gain better clarity and look at the things that mattered the most at that point in time. The joy of missing out phenomena did not only helped me to stay mindful but also helped me to declutter my thoughts, my visions and future course.
The past month also helped to adopt a few life-altering daily habits.
I have cut down on the coffee intake
I eat a lot of salad and fruits
My day begins with Music
I sleep early and get up earliest possible
I finish all the cooking for the day in one go
I spend more time with my child
I spend time and money on plants and books
I try to be grateful for all the things I have and I am capable of doing
When I came back to my home, I checked my email, replied to each of them, scheduled for a few zoom calls. Lined up sessions and webinars. Decided to write down this blog.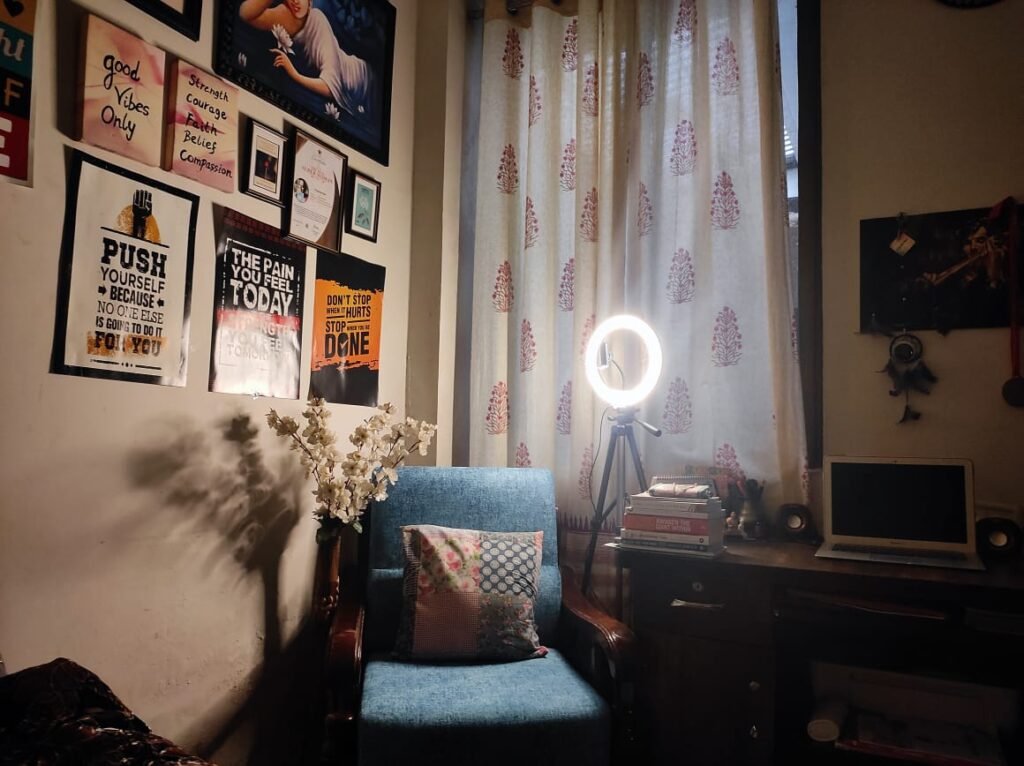 I even revamped my room and gave it a new feel, more of a blogger's altar 🙂
In short, I didn't miss anything. Everything is in place. I picked up from where I left. For all those, who fear missing out on things, pause and reflect, what is that you're going to miss? Is it relevant? Does it define your very basis? Does it help you earn? Does it spark any joy in your life? Does it add any value? Those who want to reach you will reach you anyway, things that are meant for you will wait for you.
Try segregating your fears and you will get to the crux of your anxiousness and it will surely help you to prioritise things/tasks and help you embrace the JOMO.
Shine on!
Love and light
……………………………………………………………………………
Priyanka is a published author of 26 Days 26 Ways for a Happier you, Ardhaviram and Broken & Beautiful. An NLP practitioner and Founder of Sanity Daily, helping you prioritize your mental health. Let's build a happy community.