What do you fear the most? You know if we conquer our fears, we can do amazing things for ourselves? But have you ever sat and thought about what is that one thing which holds you back from taking that plunge?
Today's exercise will help you to focus on your fears. With a simple task you will be able to reflect upon yourself and try to work on it. I know, it is not easy and it is easier said that done. But no harm in trying, right?
Let me begin by sharing my fears with you all.
Self-discovery exercise for Day 6- Fear
As you all know that I am a full-time blogger a podcaster and a published author. But I wasn't a writer my whole life. I am an MBA in finance and have cleared four groups of CFA. I have worked for 6.5 years until blogging hit me up. I created my first blog Virtual Siyahi in December 2016. Little did I was aware of the blogging world at that time.

That was the time when I was undergoing treatment for a critical illness and my relationship was also falling apart. My daughter was hardly 2.5 years old. Trust me, I was fighting a dual war and I was not understanding what is happening to me, but I wanted to do something about it. I started writing, I started sharing about the things people often hide.
I started penning down my thoughts and it resonated with many readers. I developed a special interest in mental health and social issues, so I educated myself by learning about it, did a few certification courses to help my readers and any person who would approach me. It was not easy, it is still not easy. And I am still learning. After the trials and tribulations, I gained the courage to launch a professional setup which you all know is, "Sanity Daily".
I talk to at least 2 unknown people every day and no I don't charge them. I charge when someone avails my services when they want to pay for my writing, my sessions, my webinars. I have lost count of how many people I have talked with. I don't call it counseling, I call it "Mindful non-judgmental LISTENING".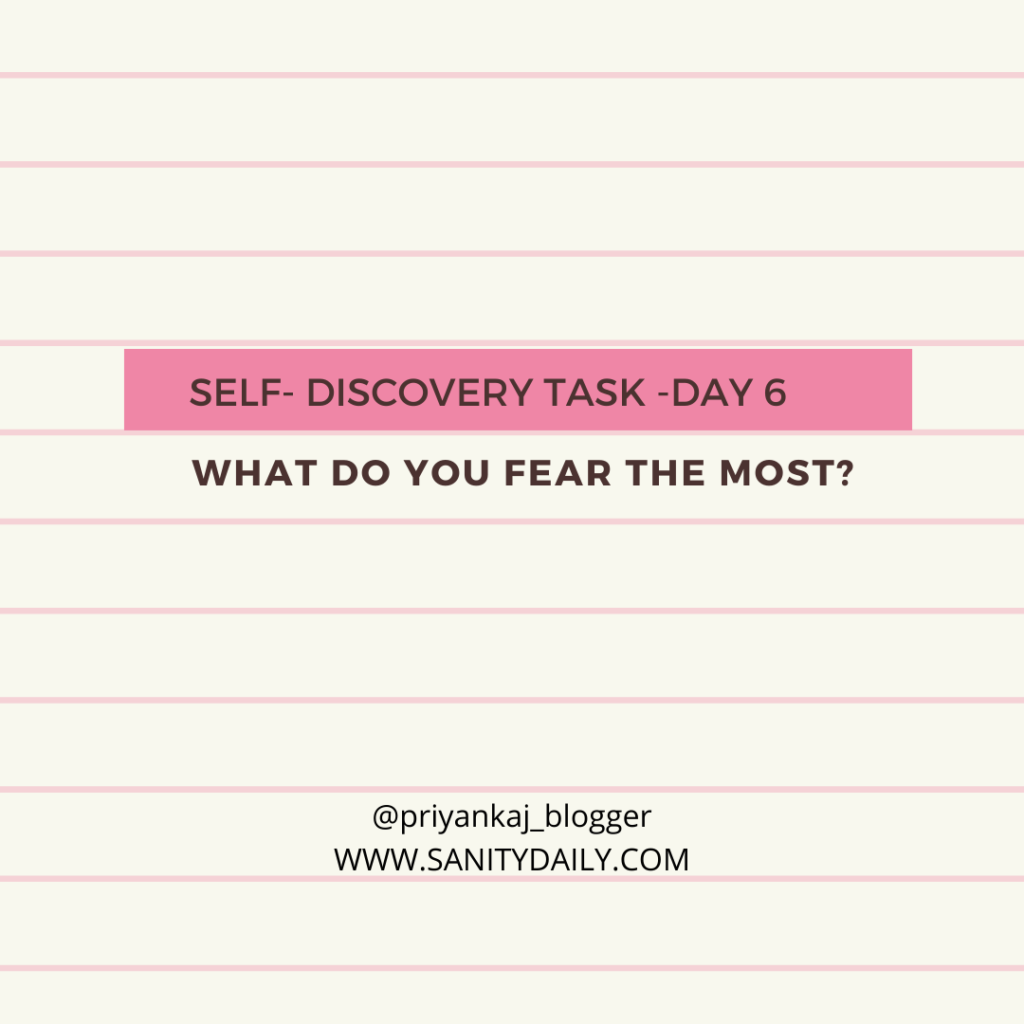 But at every single step, I had a new FEAR, here is the list and how I fought with them:
1.) I am a moderate English speaker and writer: So, I feared making grammatical errors, typos and then getting trolled for it. —Now, how do I fight it? I write continuously, I read a lot of books, even when I get trolled by someone saying that "my grammar is atrocious", I try to focus on improving myself. If I will stop writing, I will never improve and I will let the troller win, no way, I am going to let that happen.
2.) I am from a non-psychology background. So, I feared while advocating mental health, promoting mental health, thinking someday some psychologist will troll me. But then I learned, I researched, spoke to well-known psychologists. And you what did they told me? You don't need to be a psychologist to spread awareness and kindness, all you need is a good intent.
I educated myself. I did NLP, Mindfulness, and a few more certification courses.
These are the two fears I had, related to my profession and I have no shame in acknowledging them because I have accepted them and worked on them. Now, I don't fear any troll. Yes, it might give me momentary anxiety or rage but I will not doubt myself or leave this place.
That's what I want from YOU. You might be having different kinds of fears. Acknowledge them, work on them. Only you have the power to overcome all the obstacles, only you have the power to take complete charge of our life. You don't need an opinion from anyone.
These fears stop us from living the life we wish for, these fears stop us from coming out of the cocoon and see the world differently.
Own your fears, own your life. You can do it!
See you tomorrow.
……………………………………………………………………………
Priyanka Nair is the author of 26 Days 26 Ways for a Happier you and Ardhaviram. An NLP practitioner and Founder of Sanity Daily, helping you prioritize your mental health. Let's build a happy community.